Walk With Us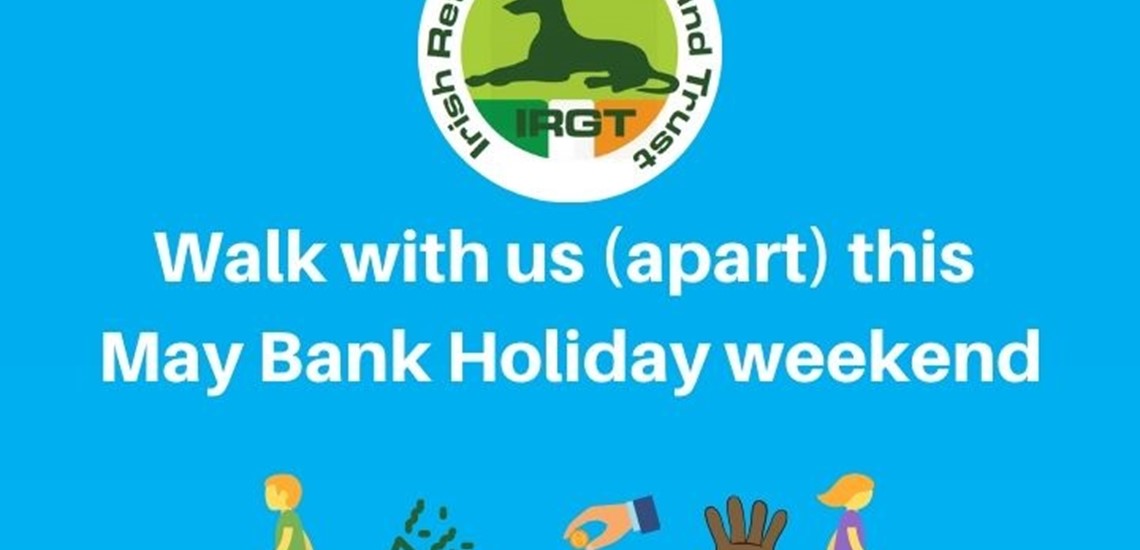 Come walk with us and help raise funds for the Irish Retired Greyhound Trust! 
Join us on our virtual walk, which you can run or walk in your own time and at your own pace from any location in the world! 
Join us in walking/running 500km with your retired greyhound over the May Bank Holiday Weekend and help us spread the word of what fantastic pets they make! 
To join is simple.  All you have to do is pay an entry fee with a donation of what you can afford, post your evidence of your walk/run on our FB page and share your success with your friends and families to encourage them to join you in reaching our target!
IRGT to GAIN an additional €2000 in matached Fundraiser Donations